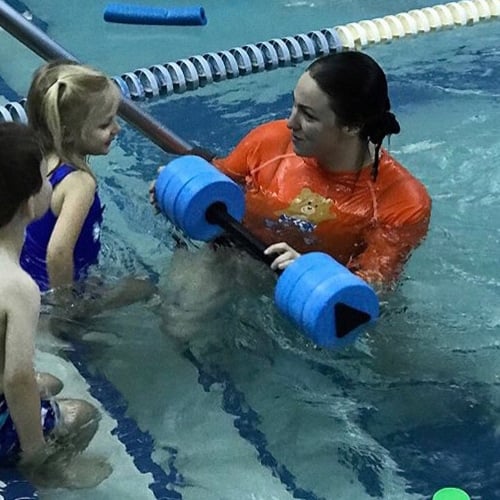 My two year mark with this company will be here before I know it! The days are not always short & the tasks not always easy, but to say that I am blessed would be an understatement. The humans in which I share my days have a never ending flow of passion for what we do. I am in awe of all that we accomplish together.
Each day comes with a new lesson & an important reminder of why we do what we do. Since joining this team, I've learned that it is possible to teach thousands upon literal thousands of swim lessons for kids a week. I've learned that the average child will do just about anything to keep their face out of the water on their first day. I've learned that it is significantly more fun to pretend that you are swimming through a pool of ice cream than actual water, and that Disney Princess references have an infinite amount of power over the tiny ones. I am reminded by my team, our families & our swimmers that the work we do within these walls is important. This work saves lives, creates smiles, and develops confidence in both swimmers and parents – one kick at a time.
If you asked me five years ago what I thought I would be doing with my days, I would not have said this. However, do you know how cool it is to pour your heart into a company that teaches the life saving skill of swimming to children every single day?