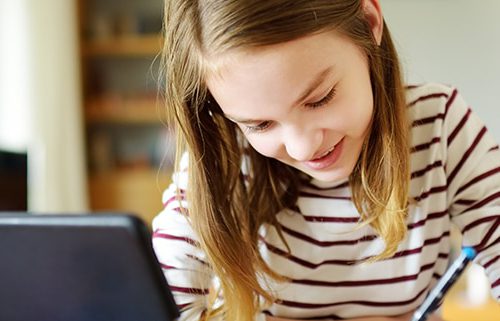 As parents, we have the toughest job on the planet. We're responsible for the growth and development of future generations – while also making sure that they're getting good grades, eating vegetables, and being kind to others. Add in a global pandemic and parenting becomes even more challenging as we all try to balance extracurriculars or social activities with kids, school, and play. With the future of the 2020/2021 school year looming above us, we sat down with Clinical Psychologist and Harvard Lecturer, Dr. Bobbi Wegner, to provide you with some peace of mind about what's ahead and how you can help your children continue developing their social skills.
---
John Reilly: What changes have you seen in families and education with COVID-19?
Dr. Bobbi Wegner: Families are in unchartered territory right now and are working to redefine education. Given COVID-19, there is a lot of uncertainty, anxiety, and a lack of structure that is impacting our kids. The upside is that families are finding new and even better ways for their children to learn and grow like cooking together or working in the garden. Developing physical skills are also important learning opportunities, and these activities have been historically overlooked in our pre-COVID education approach.
John Reilly: How do you think COVID is changing the education landscape for kids?
Dr. Bobbi Wegner: Pre-COVID, there was a lot of criticism around how we educate our kids. Not enough outdoor time, too much homework, and teaching to the middle and not catering to all needs. Now, out of necessity, we are finding new ways to learn. The hybrid model allows the typical, educational approach to provide some structure with room for parents to explore other new ways of teaching their children, specifically tailored to their needs at their particular stage. Multisensory learning is best, and something that can be done at school or at home.
Dr. Bobbi Wegner: Children need socialization to continue developing their social-emotional learning skills. Of course, it is important to protect physical safety, but the emotional growth of the child must also be nurtured. Every family has to find their own comfort zone, but parents are encouraged to find ways to help their children play with friends, connect with others, and develop their social skills. Although we are learning as we go and I am not a COVID expert, it seems as though any socially distant activities where kids can get real-life interaction and the opportunity to connect with others is crucial.
John Reilly: What advice can you give parents navigating the upcoming school year and social activities?
Dr. Bobbi Wegner: My best advice is there is so much unknown in the COVID research and we have to do our best given the evidence at hand. That means take a whole-child approach. We know this is a serious virus and one we have to workaround. We also know kids need to continue to grow and develop in the healthiest way possible. I encourage parents to consider how to protect their physical safety but also pay attention to their social-emotional growth too. Each parent should be asking themselves, "What is the best way to help my child develop healthy social-emotional skills during this unprecedented and isolated time? Or, "How am I meeting my child's biological, psychological, and social developmental needs?" Each parent knows what their kid needs and what feels best for their family.
---
If you're looking for ways to find safe social activities for your children, Bear Paddle offers private and small group lessons. To provide you with even more peace of mind, the CDC has stated there is no evidence that COVID-19 can spread to people through recreational water. To further ensure the safety of our families, our group lessons are limited to 3 children, and all instructors are required to wear masks. Parents attending lessons will be spaced at least 6 feet apart, and we will be taking temperatures of all staff, families, and students arriving at the school. Our pools are maintained at proper chlorine levels, which is a known disinfectant, in addition to ultraviolet filtration which provides additional disinfection, You can read about all the ways we're keeping families safe here.