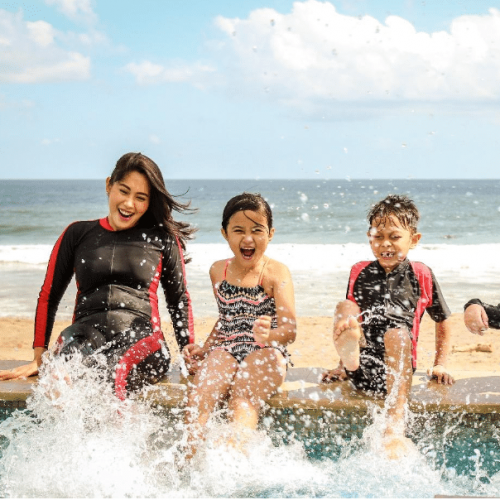 As we are amidst the holiday season, your children are probably begging for this year's most popular toys. Yet how often do you find toys forgotten in a corner a month or two after the holidays are over? This year, consider giving experiences over typical toys.
Too Much Stuff
The average American home is filled with 300,000 things. One in 10 Americans now rents a storage unit to hold all the possessions that no longer fit into their homes. This holiday season try giving experiences over typical toys for memories that will last a lifetime. Additionally, the U.S. has 3.7% of the children in the world, but 47% of all children's toys and books. Clearly, we have a tendency to buy more than we really need.
While there's nothing wrong with getting your children a few of the toys they've really been hoping for, choosing experiences instead of additional toys will help keep your home free from clutter.
Greater Happiness
Research has found that people who choose to fund experiences instead of purchasing possessions are happier and more likely to report that their money was well spent. Look back on your own childhood. What do you remember more fondly, the toys your parents gave you or the special experiences you had?
Toys may bring fleeting joy, but experiences create memories that will stay with your child forever. Plus, when you choose to gift experiences like swim lessons, you're also gifting valuable skills. Learning to swim helps your child be safe around the water and opens the door to new opportunities like sailing and snorkeling. It may even lead to your child's future career.
Experiences Last Longer
Have your children wanted the year's most popular toys?
Have you searched for them, finally found them, and probably spent more than you wanted to on them?
How many times do you find the same toys tossed aside a couple of months later?
How much sooner are toys like stocking stuffers discarded?
Investing in experiences gives your child a lifetime of benefits. Whether you choose to take a family vacation your child can look back on fondly 30 years later or purchase lessons that fuel your child's passions, the impact on your child's life is much greater than that made by a toy.
Adaptation Versus Identity
Why is it that experiences make us so much happier than possessions? According to child psychologists, it's because we adapt to material possessions while experiences become part of our identities. When you give a child a new toy, it's exciting at first, but that excitement fades as it becomes a part of his or her everyday life.
Experiences, on the other hand, become part of who we are. They become a way to bond with other people, create memories, define passions, and open doors to new ones. Your children probably aren't likely to define themselves by the toys they own. On the other hand, they may define themselves as swimmers, gymnasts, or soccer players.
Children should try new things to see where their passions lie and giving experiences as gifts provide them with the opportunity to do so. When you choose to give swim lessons, you're also providing your child with life-saving skills. Your children will learn how to stay safe in the water and be prepared if they are ever in a situation where they find themselves unexpectedly submerged.
While we believe that all children should learn to swim for their safety, we also believe swimming should be fun. Your child will make new friends at swim lessons, along with memories that last a lifetime. We also offer Family Swim, so your whole family can be part of the experience.
Winter is a perfect time to start swim lessons. Swimming lessons are one of the best ways to giving and experience over your typical toys this holiday season. Our pools are heated, so you can be sure your child is comfortable, and they'll have new skills under their belts by the time warm weather comes around. If you'd like to give your child the gift of swim lessons this year, we offer swim school gift cards that include your own personalized message. For a limited time, you'll also receive a bonus $5 gift card for every $50 purchased. Expires December 25.