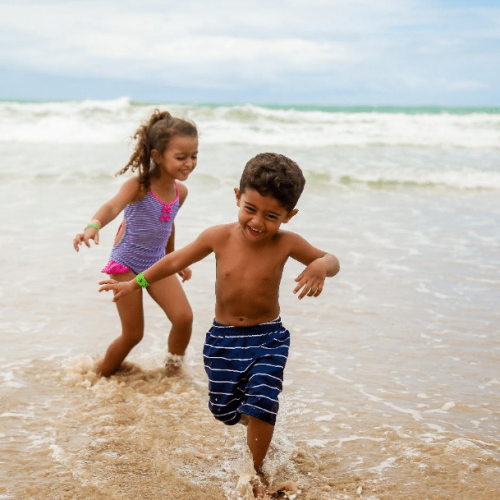 Childhood is a time for exploration. Finding the right activity for your children can help build their confidence, so don't shy away from letting them try different things.
Children all have their own unique talents, interests, strengths, and weaknesses. Activities that foster those budding talents and allow your children to play to their strengths will help their confidence soar. Remember that each child is different and so each may thrive in different activities. Here are some great activities to try.
Team Sports
If your child enjoys being physically active and has a competitive spirit, team sports may be a good fit. Team sports can include activities like soccer, football, and basketball, or they can be part of another activity.
Team sports teach cooperation and social skills. Winning is always a confidence-booster, but learning to cope with the ups and downs or competition, and having the support of a team teaches children that they can handle life's low points.
If your child is interested in swimming, Bear Paddle Swim School's upper swim levels include competitive strokes in a mild practice environment.
Skill Builders
Does your child struggle with particular skills? Whether your child needs help with motor control, social skills, or following directions, activities provide a fun way to learn. For example, drama clubs may help a reluctant reader. Try yoga to improve coordination or help with anxiety.
Dance develops range of motion, endurance, and social awareness. Swimming is great for balance, teaching awareness of safety rules, and building lung capacity. And gymnastics are great for flexibility, goal-setting, and following directions.
Aside from all the fun, your children will have, mastering skills that they struggle with helps them become more confident and feel better about themselves.
Artistic Expression
When you get involved in the arts it gives your child an outlet and a form of self-expression. If your child is interested in painting, drawing, crafting, or sculpting, those activities can help express their personality and build their confidence.
Artistic expression isn't limited to physical works of art. Gymnastics, dance, dressage, and synchronized swimming all have artistic elements. When your children feel that they can express who they truly are, it gives their confidence a lift.
Clubs
Whatever your children's interests are, there's likely a club for them. There are clubs available for most of the aforementioned activities and many more.
If your child is intellectual, try robotics, science, or chess clubs. Maybe your child has an interest in music and would enjoy joining a choir or band. Or perhaps they'd prefer hiking and learning about nature instead.
Often, clubs like Girl Scouts, 4-H, and many church youth groups incorporate service to others. When children help others, they develop empathy. Working together as a club to serve others also fosters leadership and cooperation.
Children gain confidence knowing that they can enact a real positive change in the world.
Activities can be a wonderful way to build confidence, and we encourage you to let your children explore their interests. Whether your children need to master new skills, learn to work as a team, or feel comfortable being independent, activities will help build the confidence they need.
At Bear Paddle Swim School we are committed to helping your child become a safe and confident swimmer. If you'd like to learn more about how swimming can help your child build confidence, or you're ready to enroll your child in lessons, contact us here today.