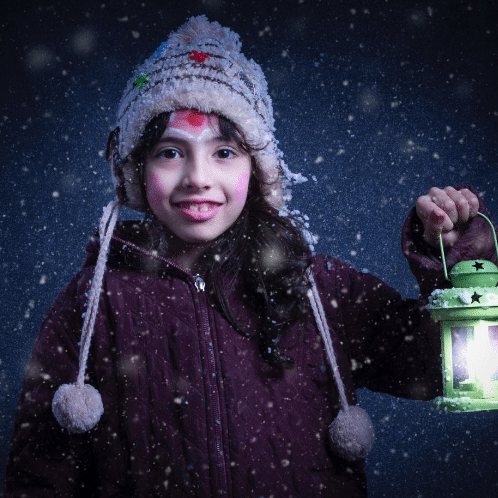 Winter has been in full swing for a while, and by now, your children may be getting a little stir crazy. The cold weather doesn't have to hamper their fun, though. Here are some great winter activities for kids in New Jersey.
Visit An Aquarium
If it's too cold to play outside, why not take a trip to an aquarium? Your children will love seeing all the aquatic life, and it'll be an educational visit, too.
Did you know that New Jersey boasts the only Great Hammerhead Shark exhibit in the country? You can check it out at Adventure Aquarium in Camden.
Go Ice Skating
If you're looking for a traditional winter experience, pick up a pair of ice skates and head to one of New Jersey's many ice rinks. Whether you're in West Orange, Brick, or anywhere in between, odds are good that you have an ice rink near you.
With so many indoor rinks, you can enjoy skating without enduring the bitter cold outside.  Many rinks offer lessons and even rent skates, so you don't need to purchase your own.
Hit The Slopes
Winter activities don't have to be indoors. Why not let your kids try skiing? Winter4Kids offers lessons in skiing and snowboarding. There's even the opportunity for children to compete once they've mastered their skills.
Have An Adventure
Are your children budding daredevils? Why not try indoor skydiving or take your family to one of New Jersey's many indoor climbing walls?
There's no reason winter has to be boring. Get out there and have a new adventure.
Broaden Your Mind
Winter can be a great time to check out educational exhibits. You'll keep your kids moving as they wander through the buildings or interact with exhibits, and you'll be nourishing their minds, too.
New Jersey has tons of amazing educational sites to visit. Try The Liberty Science Center for aquatic exhibits, labs, and a planetarium.
If art is more your style, visit the Newark Museum to see a huge collection of art exhibits. If you're near Florham Park, make a stop at Imagine That!!!, where children have the opportunity to interact with more than 50 exhibits.
Morris Museum features history, science, and art exhibits, along with a sound garden and children's theater. Your children could even participate in a storytelling workshop.
See Some Animals
New Jersey has several zoos with indoor exhibits that are sure to interest your children. If you visit Turtle Back Zoo on the weekend, your children can ride the endangered species carousel and learn about all their favorite endangered species.
Alternatively, check out the Lakota Wolf Preserve.  You'll take a tour where you and your children can learn all about wolves and observe them going about their daily lives on the preserve.
Go For A Swim
New Jersey is home to several indoor water parks.  There's no need to wait for summer to enjoy a water slide or pool.
Winter is also a wonderful time to take swim lessons. At Bear Paddle Swim School, our warm saltwater pool and heated clubhouse ensure your child will be comfortable, regardless of the weather outside.
We believe every child should know how to swim, and you'll be giving your child an advantage when you sign up for winter swim lessons. Children can practice their skills all winter long and be ready when summer arrives. We also offer Family Swim, so the whole family can get in on the fun.
Whatever you decide to do, staying active in the winter is important. If you'd like to incorporate swim lessons into your winter activities, we're happy to help. Simply fill out our online contact form or give us a call to get started.