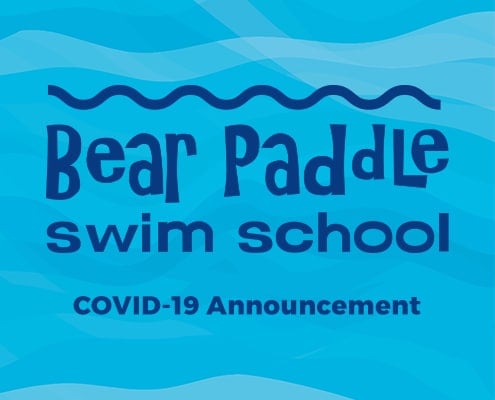 Bear Paddle Families,
At Bear Paddle, the safety of our swimmers, their families, and our team members is of the utmost importance. We continue to monitor the CDC as well as state health departments recommendations regarding the preventative measures that we can take to manage a potential outbreak of COVID-19, or Coronavirus. Our team is tracking developments and will provide you with updates as soon as further information is available.
Our public health officials, at the state and federal levels, are working to contain the spread of COVID-19. It causes mild to severe respiratory illness with symptoms of fever, cough, and shortness of breath. Current scientific opinion is that COVID-19 is spread by contact with respiratory droplets from an infected person's nose and mouth. These droplets are emitted when an infected person exhales, coughs, or sneezes. Direct contact with these droplets transmits COVID-19. It may also spread through contact with objects and surfaces contaminated with such droplets.
The situation is rapidly evolving.  At this time, neither the CDC nor State Public Health Officials have suggested canceling local kid activities or sporting events.
Here are some of the steps Bear Paddle is taking to minimize any potential impact on our community:
We will follow the state health departments recommendations for prevention and closures
Our locations are cleaned daily with disinfectant products that are effective against infectious germs. This includes door handles, tables, floors, benches, sinks, fixtures, showers, toilets, diaper changing stations, etc.
Our locations provide complimentary use of hand sanitizer that is effective against germs of this nature
Our pools are maintained at proper chlorine levels, which is a known disinfectant, in addition to ultraviolet filtration which provides additional disinfection
Any team members who are showing signs of symptoms are being asked to stay home so they can focus on their health
We will communicate any information we are made aware of regarding the spread of this potential threat through emails directly to each family
Here is how you can help:
If your swimmer is sick, please keep them home
We will reach out to you to schedule Make-Up lesson(s) when your child is feeling better
Please ensure your family is washing their hands frequently, and using the provided hand sanitizer
Please remind your family to cover a cough
Again, our team is tracking developments and will provide additional updates as further information becomes available. As always, if you have specific questions or concerns, please contact your local Bear Paddle Swim School.
John P. Reilly
President and CEO
Bear Paddle Swim Schools