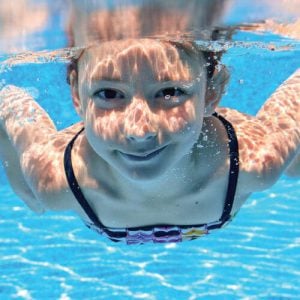 Exercise and physical activity is not just for the summer time. When our kids are cooped up during the winter months, it begins to have a negative effect on both their physical and mental health. That's why it's important to keep your kids active all year round, including during the winter months.
The Research Says
It is believed that most children expend half as many calories during the winter months as they do during the summer. Obviously it is easier to get outside and participate in activities when it is warm outside, but that doesn't negate the importance of participating in winter sports and activities.
Kids who don't get enough exercise during the winter months could have difficulty sleeping, more behavior problems and other symptoms. Since winter time coincides with the standard school year, this could also have a negative effect on their academic performance. Over the long term, active children turn into active adults who are less prone to health issues later on.
Ways to Keep Kids Active
There are plenty of winter activities for kids if you look around. Some of these activities include snow-dependent sports, such as skiing, snowboarding, and ice skating. However, there are also a number of indoor activities that are worth exploring through the winter months. These are great for parents and kids who prefer to stay warm while getting their exercise.
For instance, indoor swimming lessons helps to keep kids active and healthy even when swimming is out of season. The indoor swimming pool is kept at the perfect temperature and there are plenty of games and activities to enjoy in the water. You can also take your children to the bowling alley or to the mall. Jump parks are becoming more popular as well, offering a great way to get all that extra energy out.
If you've been searching for ways to keep your kids active and engaged during the winter, indoor swimming lessons are a perfect solution. They provide for weekly learning opportunities and exercise guided by professionals. These lessons not only help your kids use up their spare energy, it also helps them work on motor skills and basic water safety.
Bear Paddle Swim School offers swim lessons for kids, where we have programs for children of all ages and can help you find the perfect class for your swimmers. Call us today to get your kids enrolled in one of our classes!