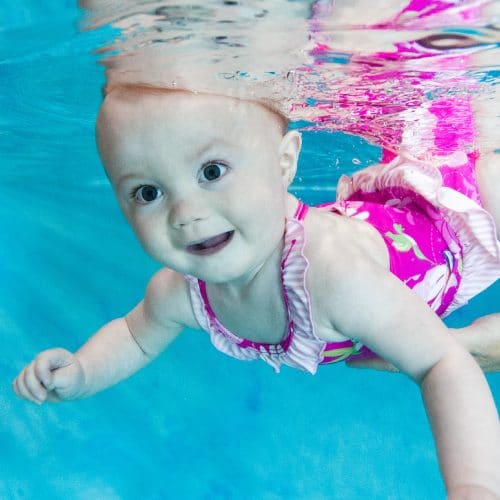 Bear Paddle's mission is to save lives by teaching children how to swim. Learning water safety skills at a young age is crucial as children are exposed to water every day, no matter where they live. Learn more about our Teddy Program and how to keep your child safe in and around water this summer!
Water emergencies can happen in a matter of seconds, it is important for your child to be as equipped as possible. Our Teddy Bear Program prepares infants and toddlers with the ability to perform life-saving skills needed to survive in a water emergency. The Teddy Bear Program teaches infants and toddlers ages 6 months to 36 months safety and survival swimming skills, comfort, awareness, propulsion, and independence. We prepare our youngest swimmers with the ability to survive and recover in the event of a water emergency.
We believe parents play an integral role in the early stages of swim safety. We educate our parents on the best teaching methods, safe habits, and skill development. Our Teddy Bear Program helps prepare infants and toddlers for all types of water environments; bathtubs, hot tubs, pools, water parks, lakes, rivers, streams, and oceans. Regardless of the age of the swimmer, our Level 3 – Flip To Breathe is the minimum swimming skill every person should achieve.
As Students demonstrate the ability to perform each skill throughout the levels, Students are awarded skill patches! Before graduating from our Teddy Bear Program, Students will perform skills by demonstrating the curriculum with clothes on. Once completed they will receive a certificate of completion of the Teddy Bear Program!