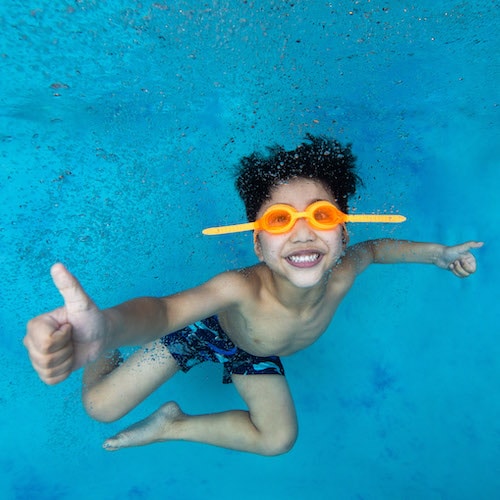 Dr. Bill Kent, Chairman of the International Swimming Hall of Fame, is doing everything he can to tackle the national issue of childhood drowning.
Dr. Kent is the driving force behind Florida legislation that would require swim lessons for all children before they are admitted into Kindergarten.
This proposed legislation would require school district boards and the governing authority of each private school to require all children to present a certification of a school-entry health examination performed within 1 year of enrollment in school. This examination would require children to complete swim lessons, as well as have a general understanding of water safety.
School district boards would be allowed to establish a 30-day policy in which children could attend school while earning their certification. Certain exemptions would be allowed upon written requests from parents.
Bear Paddle Swim School begins swim lessons for children starting as young as 6-months-old. We believe in starting your child in swim lessons as soon as possible, as a water-related incident can happen at a moment's notice. Our mission remains the same, to save lives by teaching children how to swim!
To learn more about the proposed legislation, and other reasons for why children should learn to swim, please visit https://www.swimmingworldmagazine.com/news/the-international-swimming-hall-of-fame-supports-legislation-to-make-every-child-a-swimmer/.