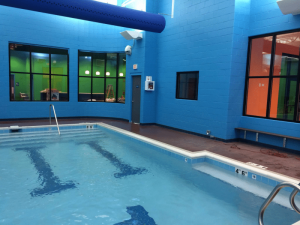 The first Bear Paddle Swim School was started by Robin Everson and Spencer Rice in the Chicago
Western suburbs in 2010. The initial concept was to provide better swim lessons with a more flexible schedule to produce better swimmers. In the initial stages, great attention was paid to ensure that the swim lessons were high quality, the family experience positive and the water quality superior.
This focus on excellence paid off and Bear Paddle has now expanded to a total of 10 swim schools across 4 states and continues to plan further expansion.