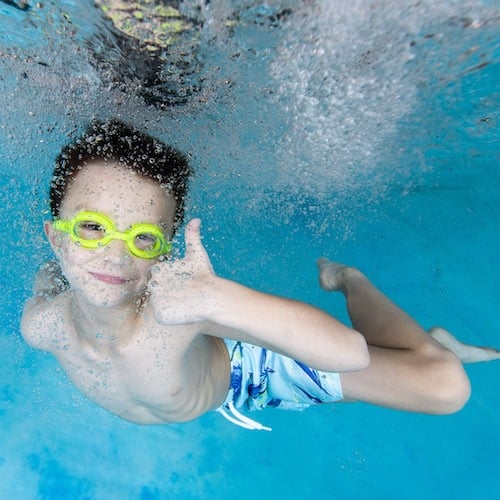 The most popular question we get from new parents is what to do if their child is afraid of the water. Believe it or not, we see swimmers daily that are afraid of the water. Whether that means afraid to put their head in the water or afraid to get in the water at all, this is what our Water Adjusters level (Level 1) is meant to focus on. If your child happens to be a Water Adjuster, read below on some advice from our expert Bear Paddle Parents.
Ursula, Lake In The Hills: Be patient with your child if they are afraid of the water, all kids develop differently. With that said, keep pushing them to keep trying.
Lauren, Orland Park: This can be hard, but let the coaches and staff do their job. At times, we as parents can end up doing more harm than good when trying to help. The more often you intervene, the higher the chance your child will continue to regress.
Claire, Aurora: Patience! Get in the water with your kids outside of swim classes. Kids take after their parents even if they are afraid of the water. If they see you having fun in the water, they will more likely want to come back and have fun too! Never give up on them, and celebrate every lesson!
Liz, Oakley Station: It is totally okay if your child is a Water Adjuster. Sometimes it takes a while for a child to adjust to a new facility or different water temperature. Just give it time and let the coaches do what they are best at!