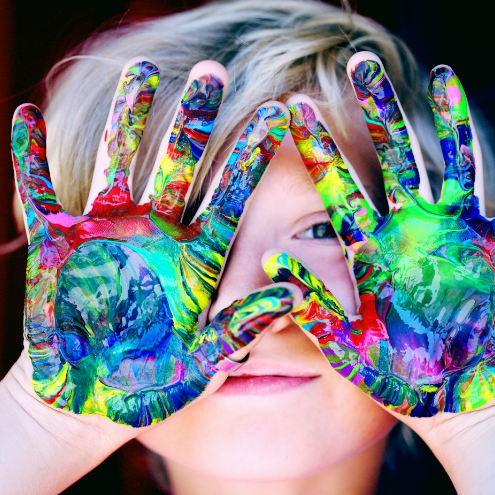 The first snow of the year is always exciting. Children can't wait to go out and play. As winter goes on, however, keep kids from getting bored can seem like a chore. It doesn't have to be.
By now, your children may be experiencing cabin fever. Never fear–here are some simple ways to keep kids from getting bored this winter.
Volunteer
We often think of ways to keep our children occupied, but winter can also be a great time to teach children the importance of giving back. Don't approach it as a chore. Most children have kind hearts and enjoy helping others when given the chance.
There are lots of ways your children can give back. Do they have too many toys? Maybe you can encourage them to pick out a few to bring to a children's hospital or shelter. Have an elderly neighbor? Have your kids help you make a meal and take it over for a visit.
You can also do more organized volunteer work, such as helping out at a soup kitchen or food bank. Your children will feel good, knowing they've helped others, especially if they can directly see the impact they're having. Plus, when they learn the importance of volunteering as children, they're more likely to continue giving back as adults.
Get Crafty
Winter is a wonderful time to engage your child's creative side. When the weather is too cold to enjoy outdoor activities, doing crafts or art will give your children a much-needed outlet for their energy.
Give your children some washable paints and paper or canvas, and let them go to town. Alternatively, you can make crafts together. Try creating some homemade decorations or help your children make picture frames for grandparents or other relatives.
Try A New Recipe
Why not spend a cold day in your warm kitchen, letting the kids have a little fun? They'll enjoy learning how to cook while spending time as a family.
Be as creative as you like and do what works best for your kids. Do you have a budding chef? Pick out a recipe you've never tried before and see how it turns out.
If your kids aren't the gourmet type, try making a pizza bar. Each member of the family gets his or her own round of dough and can add any toppings he or she wants. Your kids will have loads of fun piling up or even decorating their own pizzas and eating them afterward!
Have A Scavenger Hunt
When you're sick of hearing, "I'm bored," send your kids on a scavenger hunt. You can simply give them a list of things to find, such as something blue, something triangular, or something that makes noise. Or you can take it to the next level and hide objects around your house, then see who finds the most.
If you want to make the scavenger hunt even more challenging, turn out the lights and do it by flashlight. Your children will have a blast, and the more you hide, the longer they'll be occupied.
Go Swimming
Yes, really. Winter can be a wonderful time for swimming, as long as you choose a facility like Bear Paddle Swim School, that has a heated pool. If you enroll your children in swim lessons over the winter, they'll be more prepared for pool parties and other recreational activities by the time summer comes around.
Plus, you'll be investing in their safety. Drowning is a leading cause of death for children, and the risk does not go away in the winter.  At Bear Paddle Swim School, we believe every child should know how to swim, and we teach important survival skills that will help your child if he or she ever falls unexpectedly into water.
While safety is vital, swimming is also fun and a good way to get some exercise during the cold months. At Bear Paddle Swim School, we have a climate-controlled clubhouse so you'll always be comfortable while your child swims, and we offer Family Swim time, where the whole family can get in on the fun.
If you'd like to learn more about enrolling your child in winter swim lessons, get in touch with us through our easy online form.