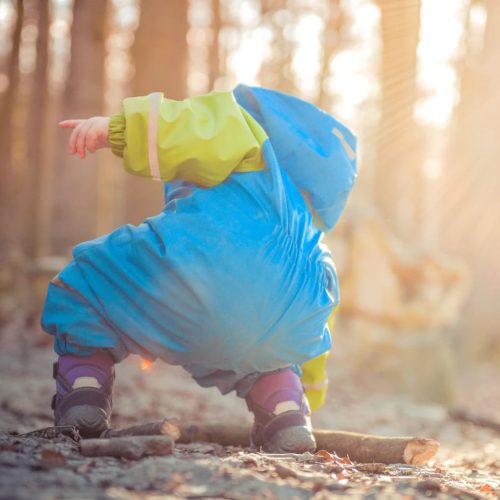 If you're anything like us, trying to keep some variety in your activities for kids during this quarantine is starting to get challenging. Not to mention adding distance learning, balancing working from home, and all the snacks you have to get ready for the kids. Why not consider an indoor or outdoor scavenger hunt designed just for kids?
Last week we shared Kids Crafts to do During Your Quarantine using supplies you already have in your home like construction paper, coffee filters and sponges! The reality is now more than ever, we have to get creative about our quarantine activities for kids because we can't make a quick trip to Target, or our usual Amazon shipment in two days.
Thankfully with the weather starting to get nicer, we're finding fresh air, family walks and plenty of time outside is keeping us busy. Getting fresh air, even if it's just for 15 minutes, can relieve feelings of sluggishness and stress, and boost your mood! That's why our Scavenger Hunt quarantine activity for kids this week was inspired by our recent time spent outside and will help switch up your routine from the same family walk you've been taking.
These Stay-At-Home Scavenger Hunts are a perfect to get your kids thinking creatively, require no effort from the parents (bonus!), and you won't need any supplies. If mother nature decides to throw you a curveball, we've provided you with an indoor scavenger hunt, too! The best part of this quarantine activity is you can adapt and change it as needed!
Stay-At-Home Scavenger Hunts for kids
Outside:
Something green
A pinecone
Something smooth
Something smaller than your thumb
3 rocks
A clover
Something shaped like a Y
Something that starts with the letter "B"
Something bumpy
An animal track
Something yellow
Moss
Three different kinds of trees
Something bigger than your foot
Three flying bugs
Inside:
Something that starts with the letter "a"
Something that you bring to swimming lessons
Something that's  blue
Something that has wheels
A paperclip
Something that  is round
A quarter (and keep it!)
Something that you can color on
An item smaller than a penny
Something that is yellow
Something that starts with the letter "f"
A post-it
Something you use when you play outside
Something that rolls
Something green
If you have competitive children, make this quarantine activity interesting by letting the first child complete the scavenger hunt pick what's for dinner next Friday night!
The beauty of scavenger hunts is you can easily change them to make them feel new!  If your kids are starting to get squirrelly in the house, have them create a scavenger hunt for each other to complete. Or, come up with one as a family and complete it together on your next walk! There are so many ways to make this quarantine activity fun and fresh, and we'd love to see how you do it! Don't forget to tag @bear_paddle on social media so we can see all your quarantine activities and scavenger hunts, and especially those smiling faces that we miss seeing every week!